Our company
We are specialized in relocating services in Argentina for foreign executives, providing real estate rent consulting for locations in Buenos Aires, and providing complementary services.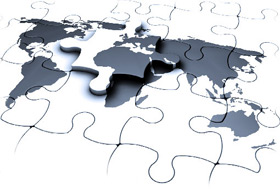 On the one hand, our main customers are Multinational Companies and Embassies. Our job is to assist with a great variety of services intended to help the transferee and family to feel at home for the new assignment during their stay in Argentina.
On the other hand, we are focused on Real Estate Investors. We offer advice and assistance needed to make intelligent and profitable decisions as regards real estate operations. Our portfolio of services combines both customers needs and requirements.
Mission
Our mission is to combine the customers needs with updated knowledge and expertise of our people to deliver a wide range of relocation services for foreign companies transferees and to provide assistance in real estate investments.
Vision
To be a company well known in relocation services for foreign companies transferees and in the property investment advice market. Provide competitive, high quality services and specific solutions according to our customers needs so as to ensure their satisfaction. Achieve our expectations of productivity and rentability.
Who trusted us












About Darío Kaplan

He's an experienced professional with more than 15 years in the real estate business. He specialized in home search and support for corporate and foreign embassies's expats that have to stay in Buenos Aires, Argentina. Now he's an Associated Director of Rentalcorp.
About Juan José Ceresa

With more than 20 years in real estate market, he specialized in investment advisory and new businesses development. Since 2004 he is an Associated Director of RentalCorp.
About Rentalcorp Property Consulting
We are a professional team with more than 20 years of solid experience in business development, investment advisory, real estate trading and relocation services for foreing businessmen, diplomats and their families that have to temporary live in Buenos Aires, Argentina

---

RENTALCORP PROPERTY CONSULTING | Olleros 2411, 3° Piso, Of. "305" | (5411) 4777 7227
info@rentalcorp.com.ar | Buenos Aires | Argentina